The Female Gaze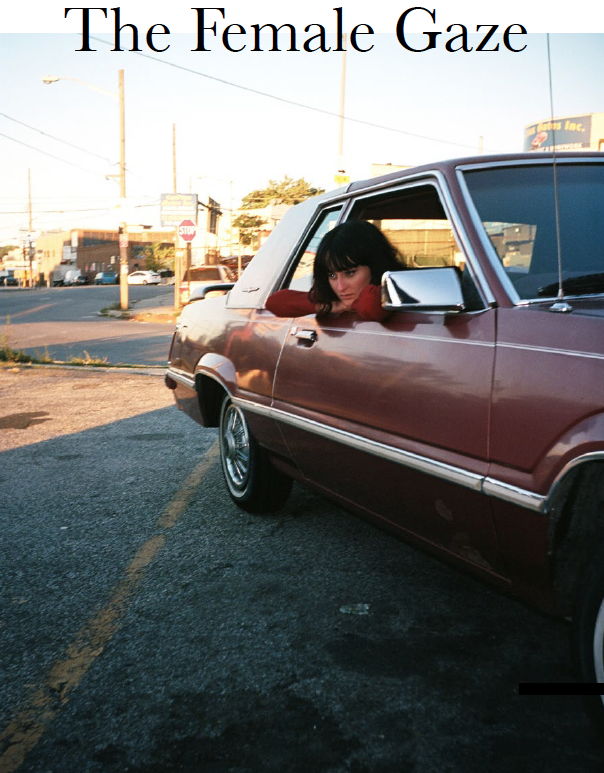 The zine's namesake, The Female Gaze, is a play on film theorist Laura Mulvey's notion of the male gaze. Mulvey asserts how often in film men were behind the cameras, creating their own narrative of femininity, often leaving women passive. 
This issue we teamed up with a girl gang of creatives: Brooklyn-based photographer Cheryl Georgette Arent and director/musician Nina Ljeti. The two met while playing in a band when Nina lived on the Lower East Side. Cheryl captured our vision on 35mm and Polaroid film. Unfazed by the rise of digital, she can still be found in the last of Brooklyn's dark rooms. Upon first entering our studio, she smiled wide-eyed and told us of her punk youth days making DIY t-shirts. We immediately bonded over our mutual adoration for William Eggleston and Nan Goldin. Armed with an authentic desire to connect with the subjects she documents, Cheryl is a true artist with a palpable creative energy. When Cheryl suggested her old bandmate, Nina, to model, we were dead-set on casting her. We draw inspiration from film, and knew a female director would be perfect to rep the brand. Nina's not just a pretty face; she's fearlessly ambitious, experienced, and intimidatingly cool.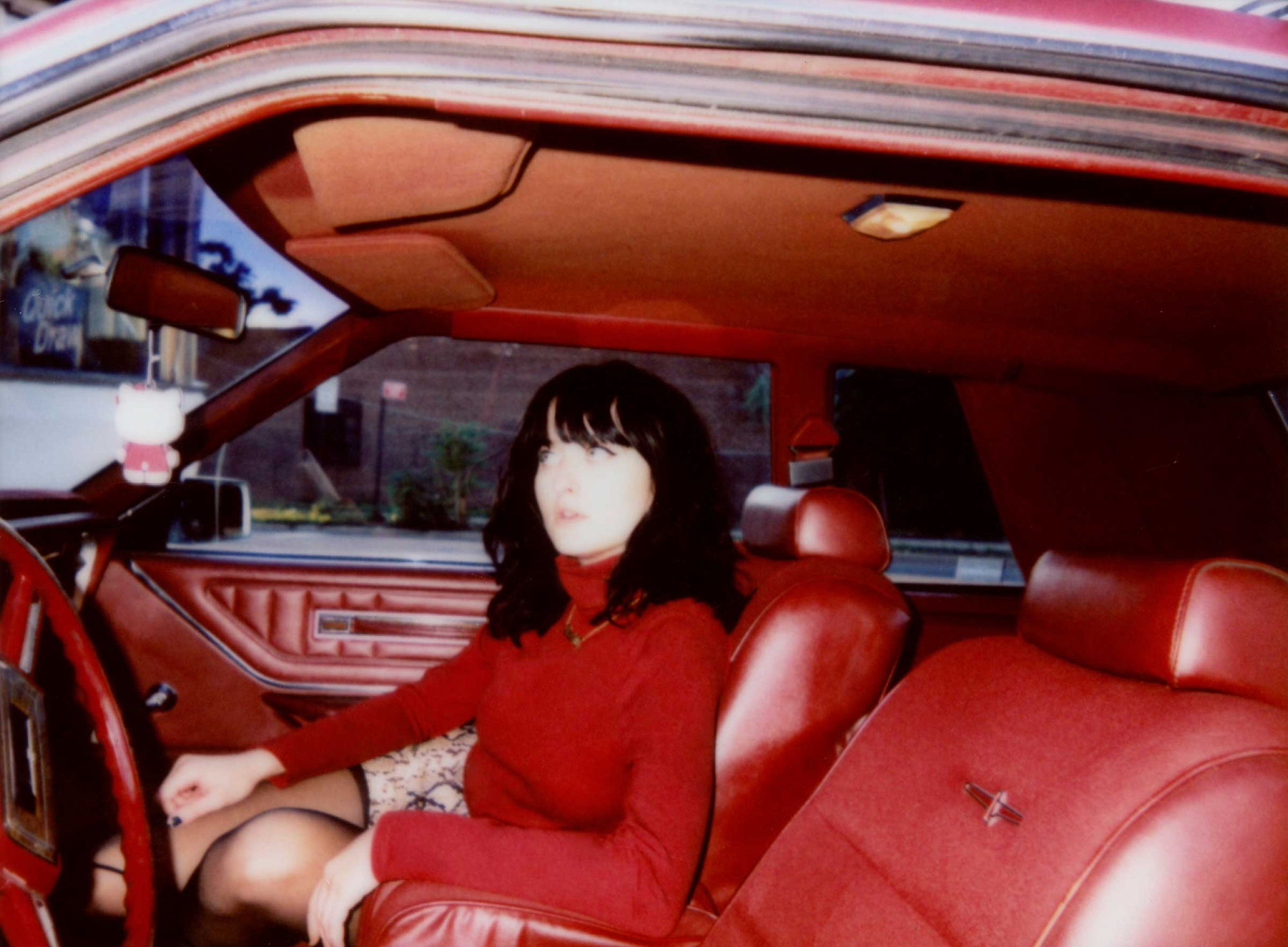 Again I slept late.
But there's something in the New
York air that makes sleep useless;
perhaps it's because your heart beats
more quickly here than elsewhere.
— Simone de Beauvoir
To have that sense
of one's intrinsic
worth which constitutes
self-respect is
potentially to have
everything: the ability
to discriminate, to
love and to remain
indifferent. To lack it
is to be locked within
oneself, paradoxically
incapable of either love
or indifference.
— Joan Didion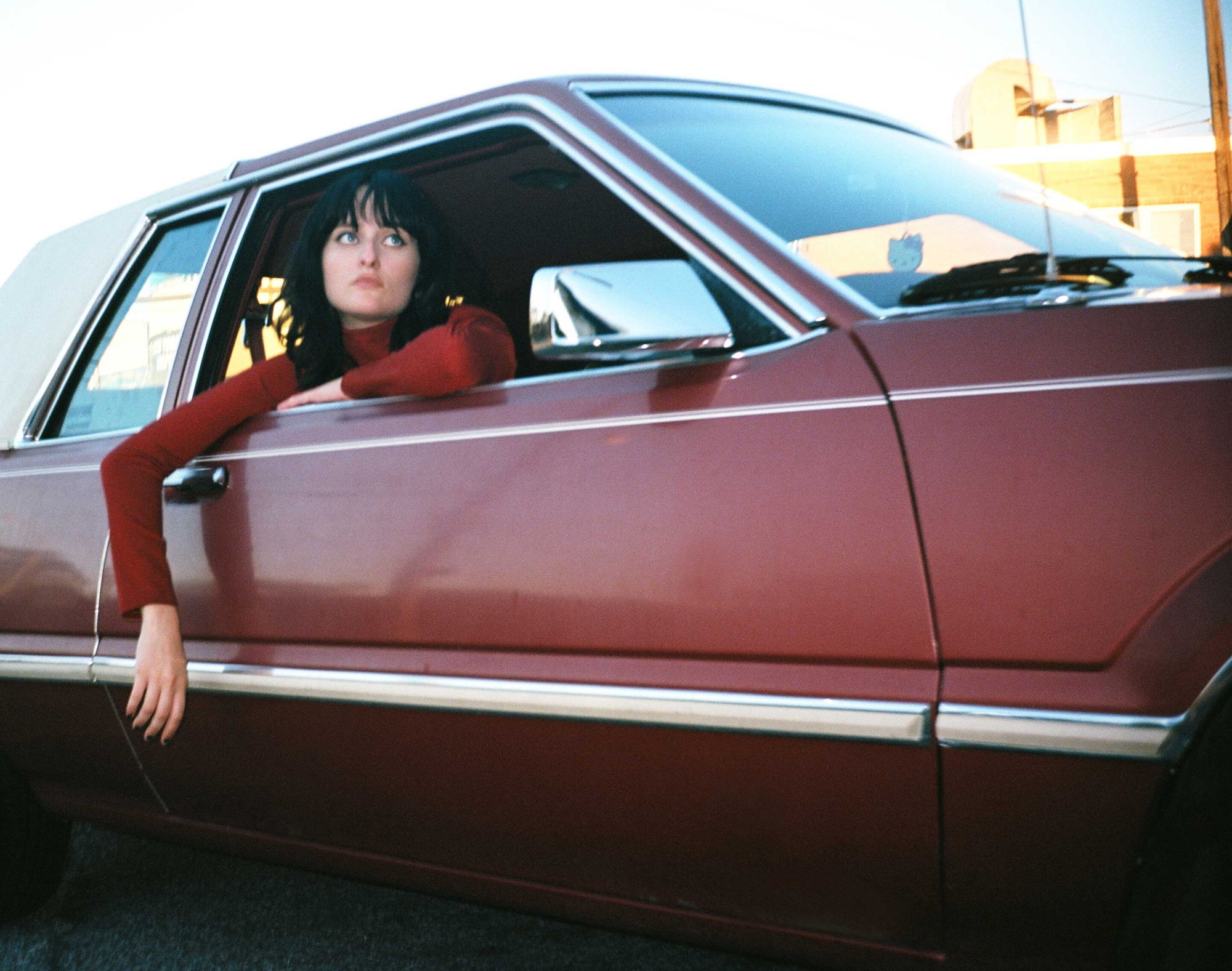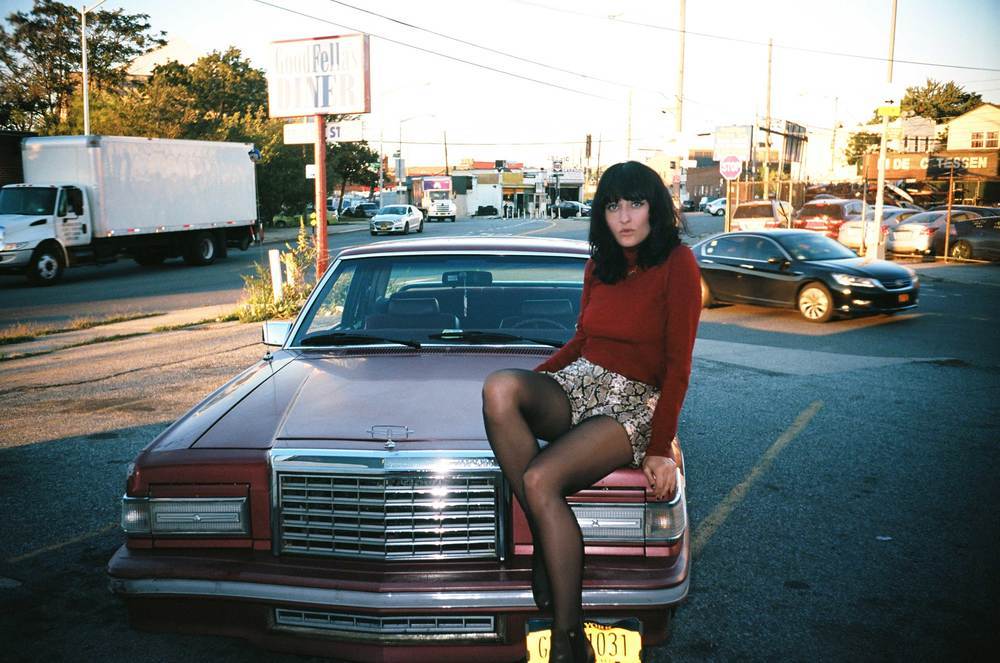 When she talks I hear the revolution
In her hips there's a revolution
Where she walks the evolution's coming
In her kiss I taste
the revolution
Rebel girl, rebel girl
Rebel girl you are the
queen of my world
—Bikini Kill, 1993

The necessity of women supporting other women, and holding both sexes to the same standards is essential to the mission of Dolores Haze. Confidence is an act of rebellion in a culture that demeans women's worth by defining femininity by appearances and passivity. If equality is to become a reality, we must 
challenge the narrative of ascribing gender to traitsmlike assertive, powerful, and successful.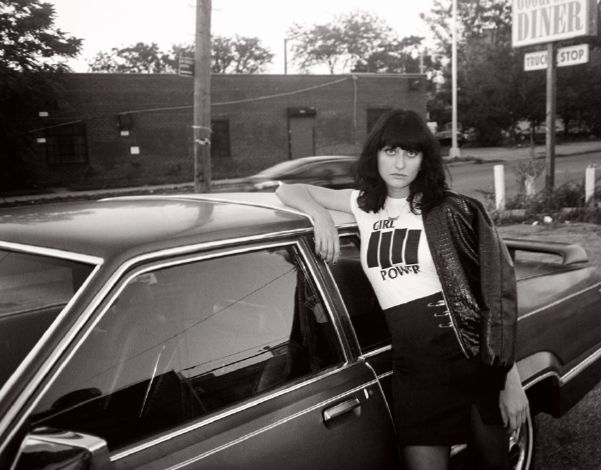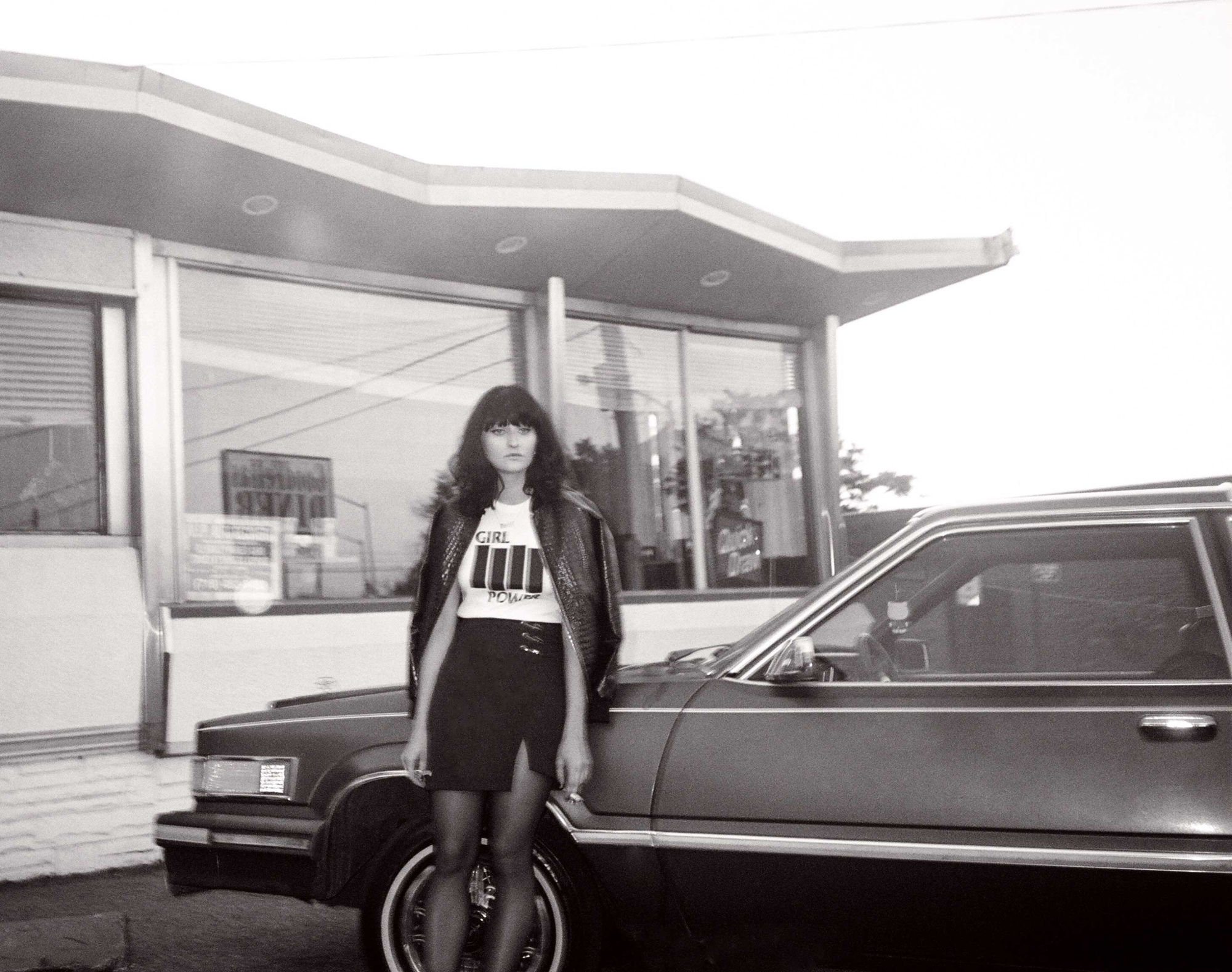 Confidence isn't
everything,
there's just nothing
without it.
— Gloria Steinem
Occupation 
Filmmaker & Musician
Hometown 
Zenica, Bosnia i Hercegovina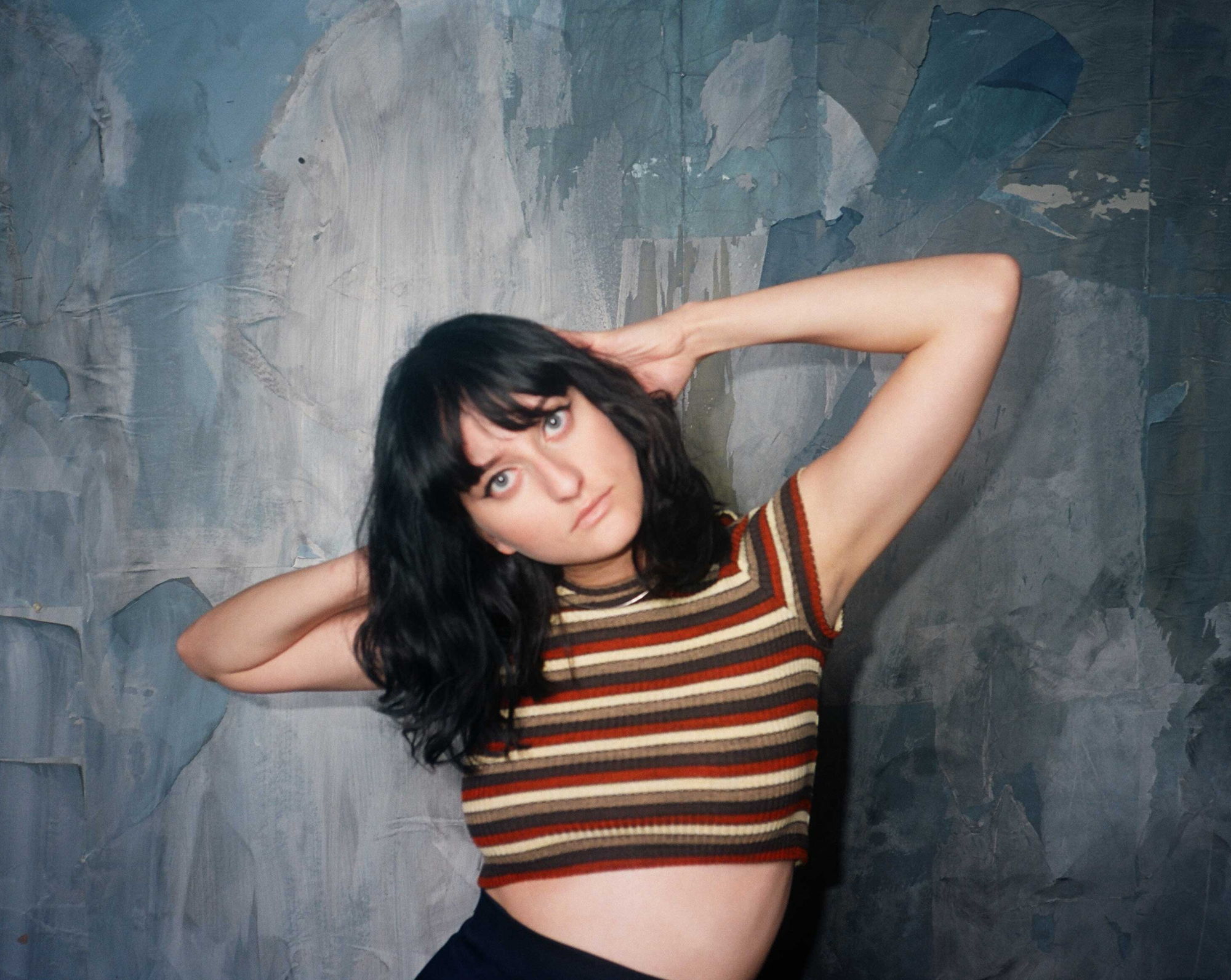 We sat down with our muse, Nina Ljeti, to hear about her experiences directing, making music, and cultivating inspiration. Her first feature, Memoria, is premiering this month, and she's in the midst of writing her second. If that's not impressive enough, she's the front-woman of the band, Nani, who just dropped their first EP.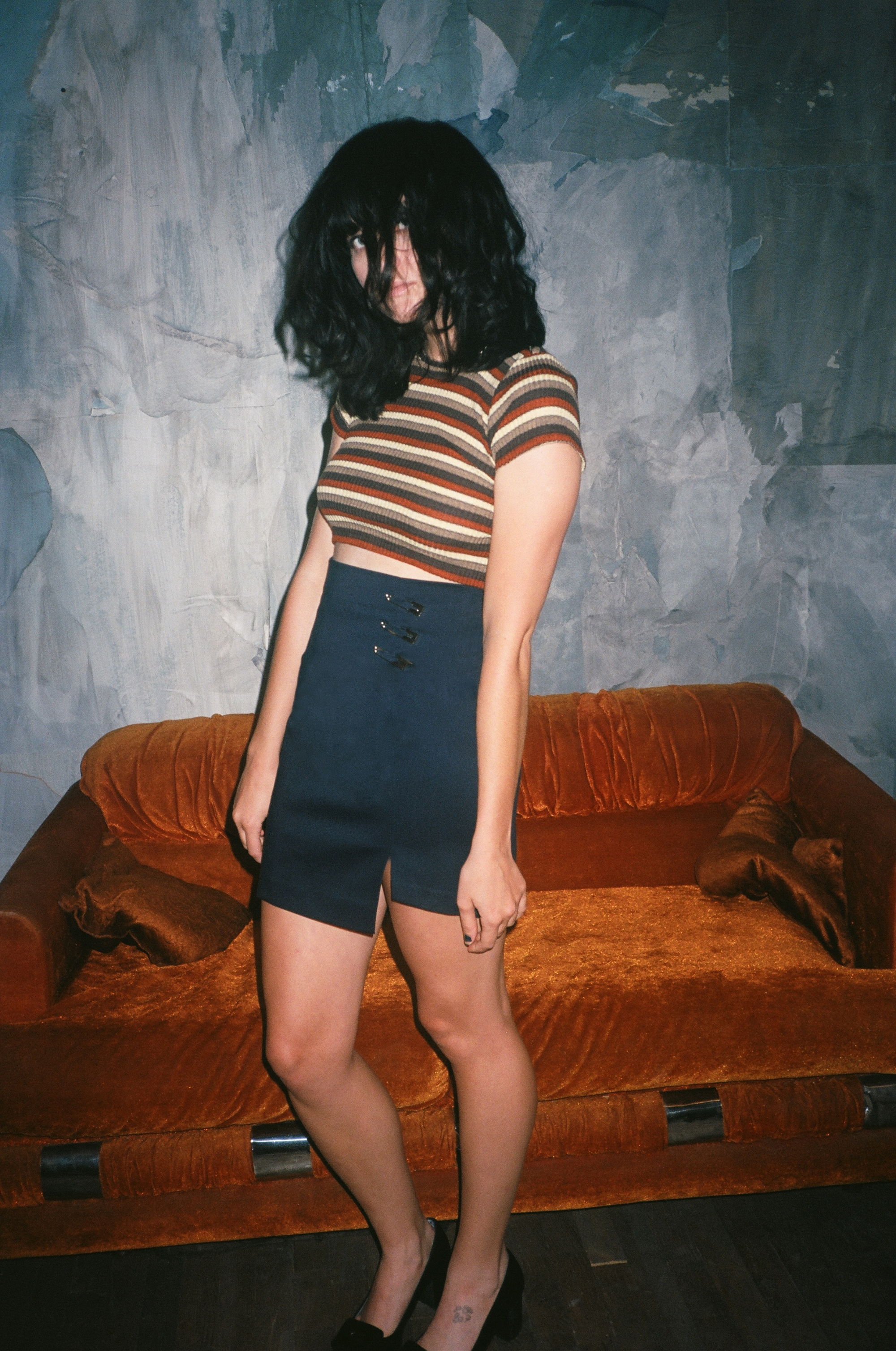 Aside from working in film, you're also a musician. How did that first start?
It was really serendipitous. I started writing music with my friend, Jacob Loeb, who plays guitar, then we got together with Bosh, an amazing drummer who also plays with Bleached and Lawrence Rothman, and our buddy Fielder, on bass. We had about four practices before Ross Robinson who is truly the most amazing man/producer ever — had us come in to record an EP. We're playing our first show in October, and have a bunch of shows coming up in November/December. We're called Nani, so look out for us ;) Super gothy, 80s alternative vibe.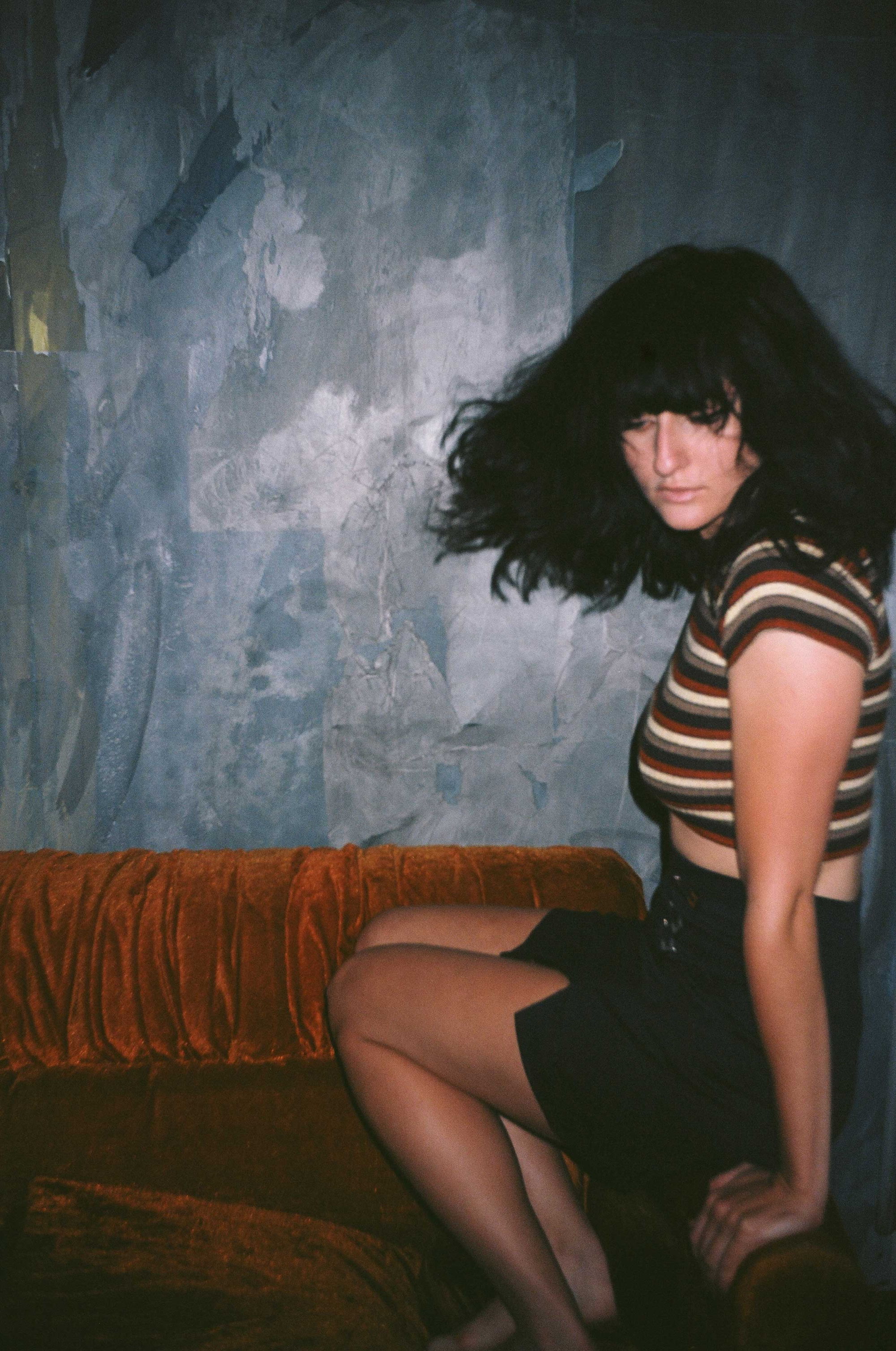 What first led you to pursue a career in film?
I've been making films since I was a kid, so it was a natural progression. I'm really fascinated with the private lives of people the way they behave when they're alone in their home, their secrets… so I've always been writing and making shorts about that.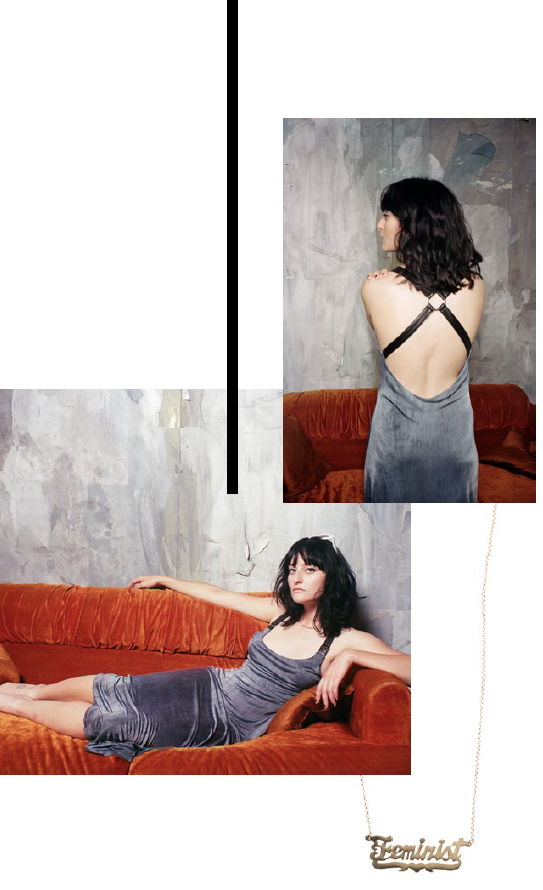 Any upcoming projects in the works 
you'd like to share?
My first feature, Memoria, is about to
premier at the Austin Film Festival. I'm
in early pre-production for my second
feature, Things You Missed (While You Were
Gone). I'm also writing a script about a
young Bosniak girl in post-war Sarajevo
who dreams of becoming an American
pop star. That one I'm really excited about.
Directing is often depicted as an "all boys club."            
What has your experience been like as a young female director in the film world?
It's really hard being a woman in almost
every profession. Directing is particularly
difficult because you're usually commanding
a set that's filled with older men, and
it can be very intimidating and disheartening.
There are also a lot of people who
don't take you seriously. Or use you. I've
even had problems with female producers
in the past who want to crush you and will
say terrible things like "you're only here
because you slept with someone."
But the best advice I got is to just be nice
and honest with everyone you work with.
You should never act like you're superior
or that you know everything because
your crew will see right through that
and they'll reject you as their director.
But if you're good and honest and you
approach the project ready to learn, you
will gain respect and you will have a loyal
team that will fight for you no matter
what. You need your crew as much as
they need you. The film can't happen
without them.
Have you had any mentors along the way influence you?
I'm really lucky because I've had quite
a few and they're all equally amazing.
Some of them are James Franco, Ross
Robinson, Mom and Dad, and all of
my former lovers — who I hope I've
mentored as much as much as they've
mentored me.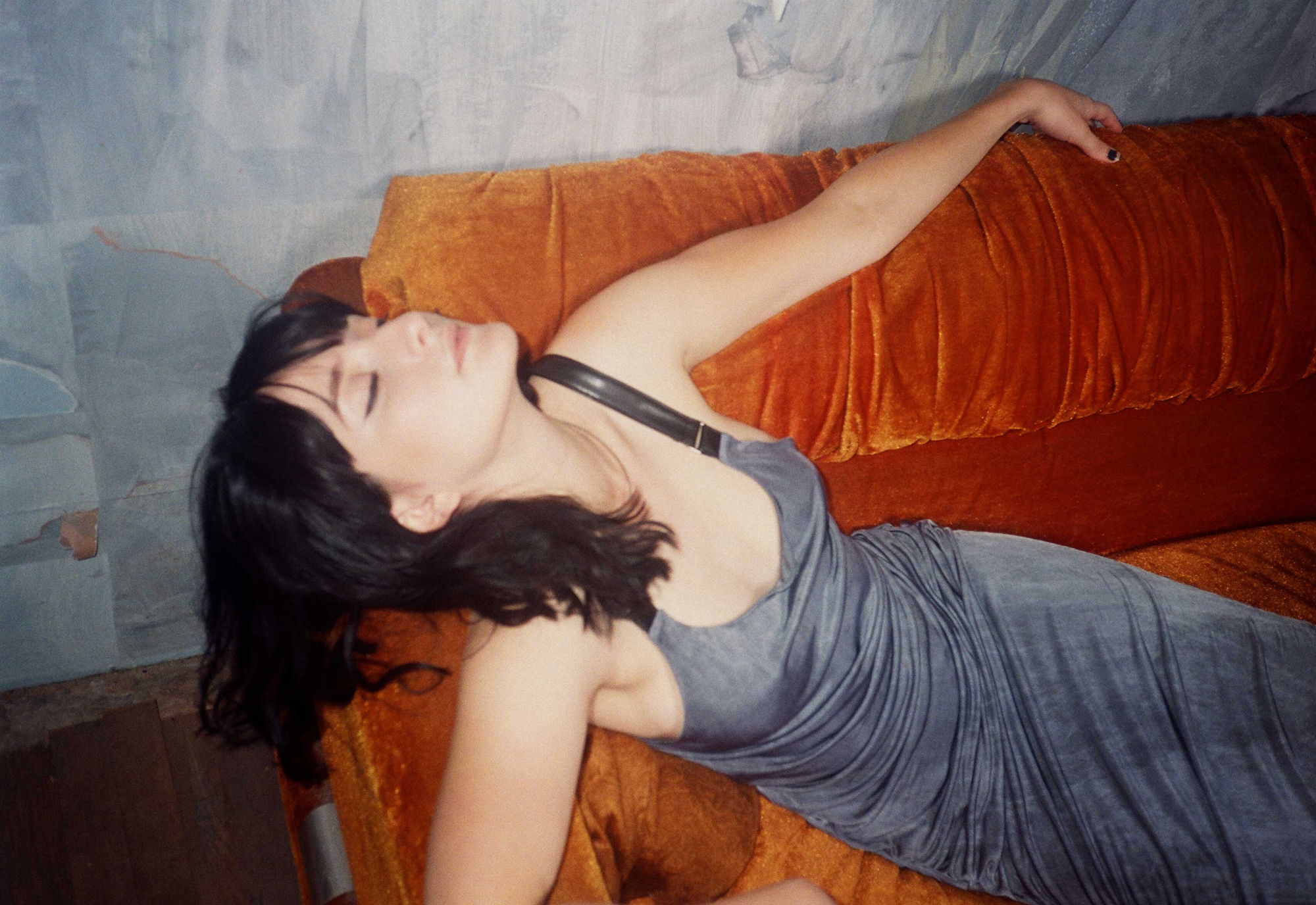 Are there other mediums you want to delve into?
I really love photography. I've been doing that for a while. I like taking pictures of my friends, and people I have crushes on. I also do a lot of cover art for different bands in LA.
Are there any places that you draw creative inspiration from?
New York City, circa 1990, 2000, my homeland, Bosnia, all the squats and punk houses I stayed at.
If you could have lunch with anyone dead or alive, who would it be?
That's a hard one so I'm gonna list a couple. Paul Thomas Anderson, Nick Cave, Jonny Greenwood, Beethoven, and Kathleen Hanna.
Do you have any words of advice for other creative girls out there?
Do what you want. Do everything you can and try everything you can. Always look for new ways of expressing yourself...
...Most importantly, be kind, generous, and supportive of your fellow artists. It's really hard to be an artist. It's a really lonely, emotionally draining career. The worst thing, which I have experienced many times, is when your peers turn on you and reject you for doing what you love because of jealousy or insecurity.
We have to love and support each other in all that we do. We're climbing the mountain together.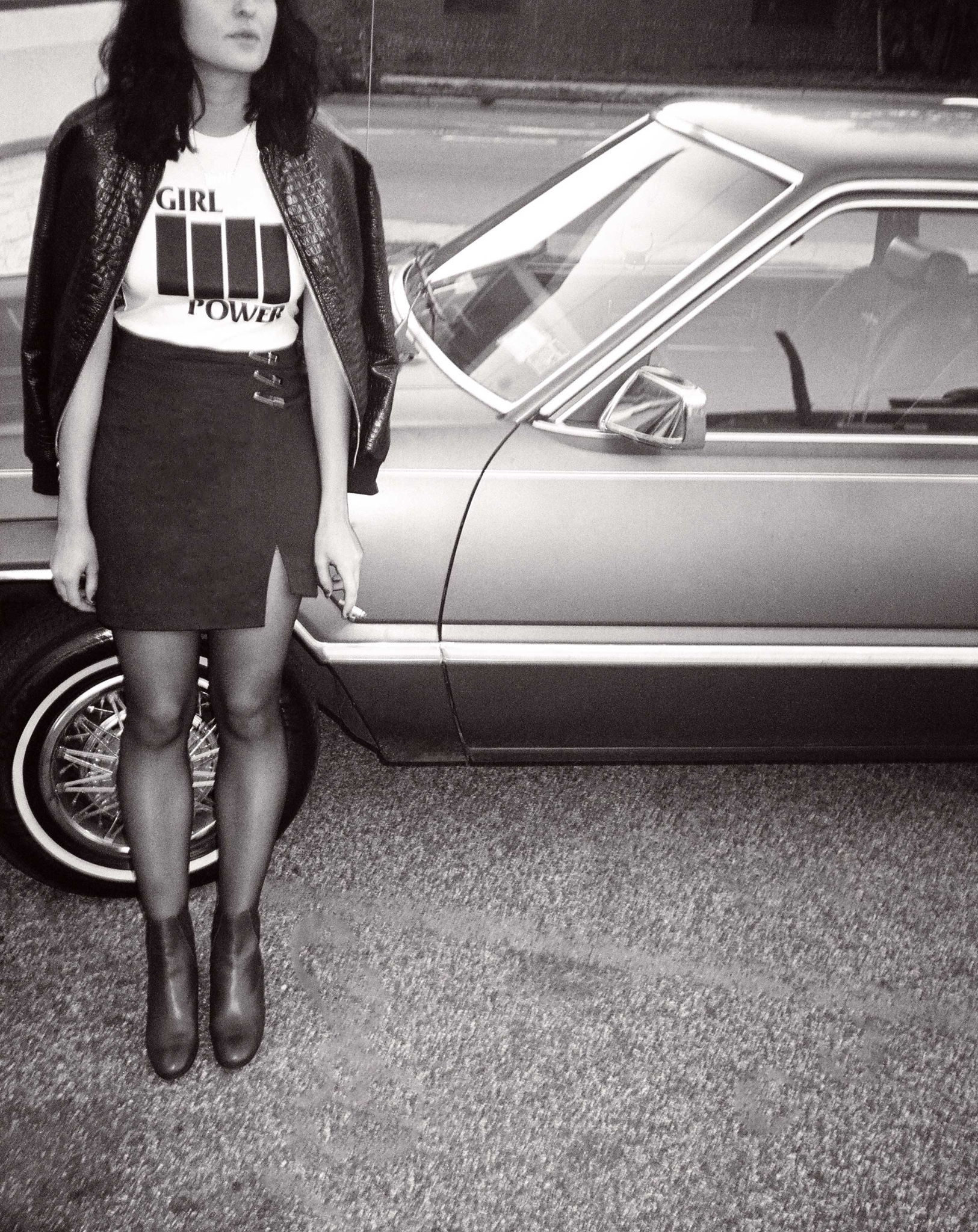 PHOTOGRAPHY BY
C H E R Y L   G E O R G E T T E   A R E N T