ABOUT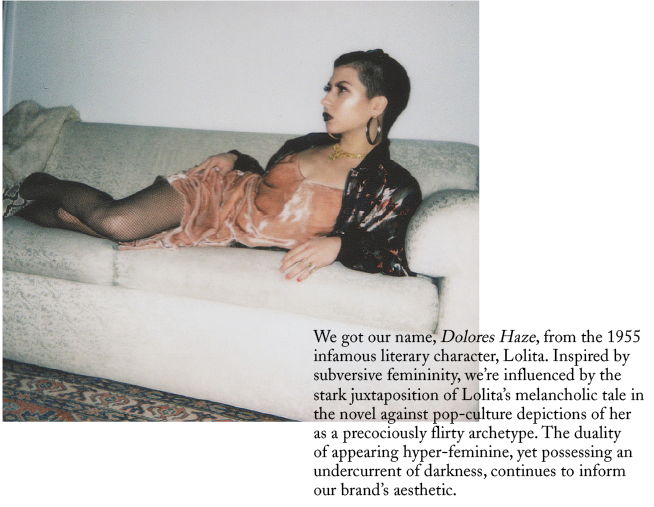 Our name is Dolores Haze. We aren't afraid to talk about the things affecting women. It's in our name. We believe that we can sell stuff that supports your values about the world we live in. Our feminism is about advocating for fundamental human rights, and holding both sexes to the same standards. Confidence is an act of rebellion in a culture that demeans women's worth by defining femininity by appearances and passivity. If equality is to become reality, we must challenge the narrative of ascribing gender to traits like assertiveness, power, and success!
Our muses are real women who inspire us beyond just what they look like. We work with immigrant women-run factories and source our fabric from immigrant small business owners who came to NYC from third world countries.  
Feminist fashion is ethical fashion, and we take that to heart. So that means we use vintage and sustainable textiles, and produce our clothes to have the least damaging effect on Mother Earth. 
Feminism isn't about about a selfie or a hashtag, it's about real political change. What does feminism mean to you? We want to know. Our one wish is that feminism doesn't become commodified without any thought to the collective beyond the individual.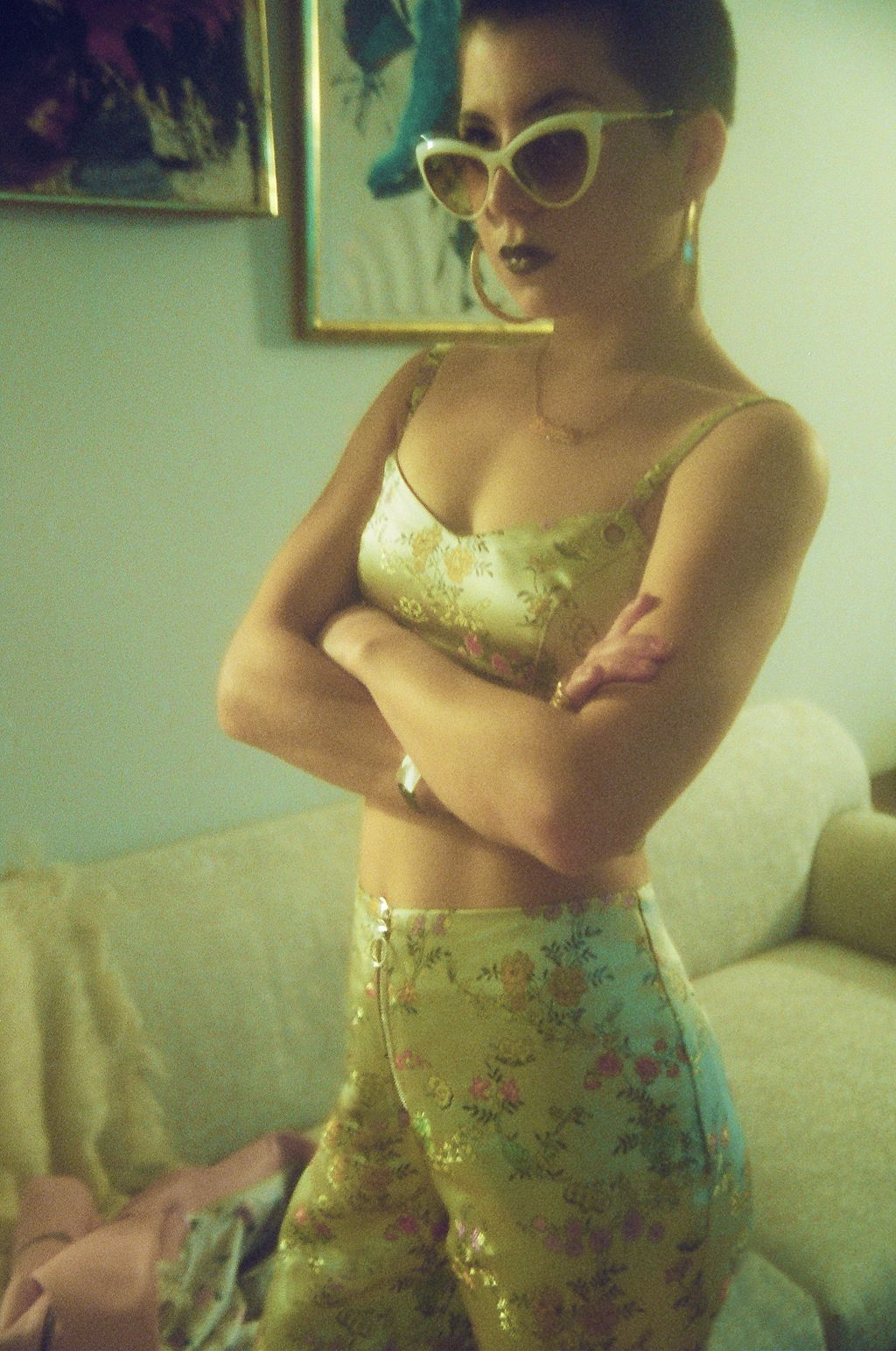 THE DESIGNER
Founder and lead designer, Samantha Giordano, launched Dolores Haze with the SS14 collection, debuting at NY Fashion Week. She graduated from Barnard College of Columbia University with a degree in Sociology, concentrating in post-structuralist theory. These philosophies have become fundamental components that drive her creatively, by reexamining the subversive meaning of Lolita and dichotomy that exists in our understanding of the feminine. 

Samantha further expanded her skills by studying design at Central St. Martins University in London, before becoming an alumna of Parsons School of Design. She was selected as a finalist for Parsons esteemed portfolio and fashion illustration competition. Upon graduating Samantha went on to work in women's trend-forecasting and design before launching Dolores Haze.