NYGIRLMirandaBarnes

Hailing from Sunset Park, Brooklyn, Miranda Barnes is a photographer with a message, transcending her unique point of view into medium-format powerful images. We spent the day gushing with Miranda about her flourishing career, as we snapped polaroids of Miranda twirling around the streets of NYC adorning Dolores Haze. 
Miranda's precocious images have caught the eyes of publications to the likes of the NYTimes, Huffington Post, Vice's Broadly and Teen Vogue's Girl Gaze series. We've featured Miranda's latest body a work, Doubles, along with a Q&A.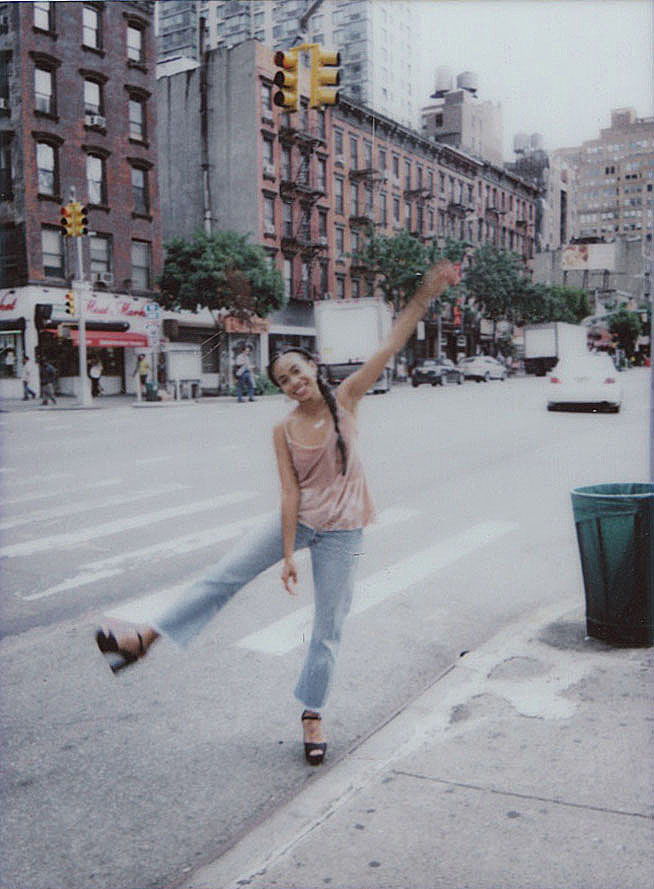 How has growing up in NYC shaped you as a photographer? 
It's hard for me to pinpoint how New York has shaped me because it's all I've ever known. I do think that it's given me a backbone and to never get lazy with my work.
When was the moment realized that you wanted to seriously pursue photography? 
I have no idea. Maybe first year of college. I think there came a day where it went from bringing a camera with me to actively pursuing to shoot things and people.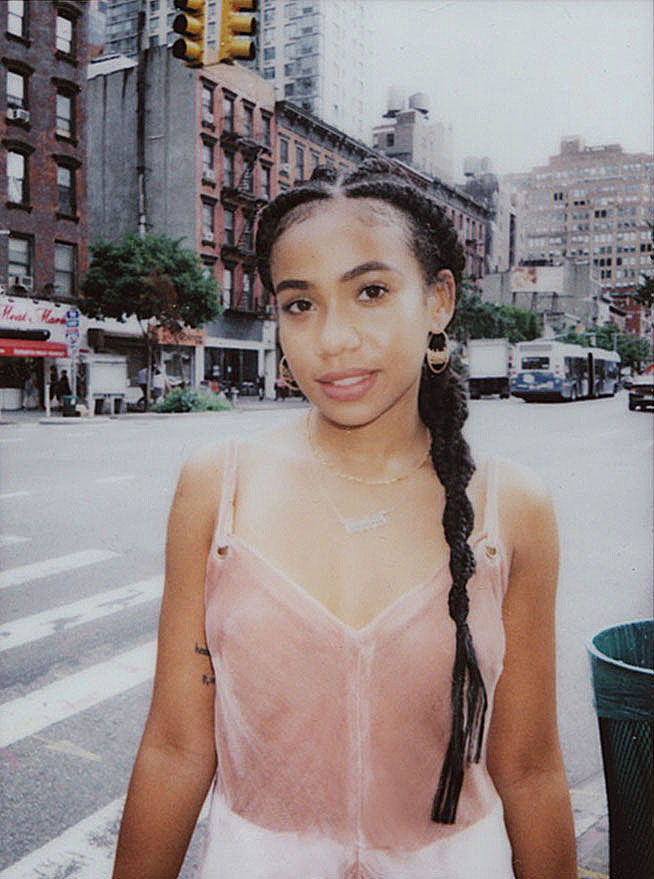 Neighborhood: Sunset Park, NY
Fav Camera: Contax T2
Movie: Kitty Foyle (1940)
Song on Repeat: Still Not A Player- Big Pun

How does your own identity inform the type of images you seek to capture? 
I find the need to challenge misconceptions of people of color in America as a black woman, making most of my subjects black and brown women. It's something I see myself always doing because there isn't enough positive representation of black people in the art world.
Aside from producing beautiful images your work has a level of conceptual depth. Is there any place or individuals you turn to for inspiration, and have your studies in Criminal Justice influenced your work? 
Photos books are a great resource for me. I find myself looking at the work of Dorothea Lange and Robert Frank when I want inspiration. Both Lange and Frank's work mostly consisted on photographing the unseen America, sending subliminal messages on social issues in this country. As someone who is attending a criminal justice school, I find myself constantly connecting art and justice together and want my work to exude just that.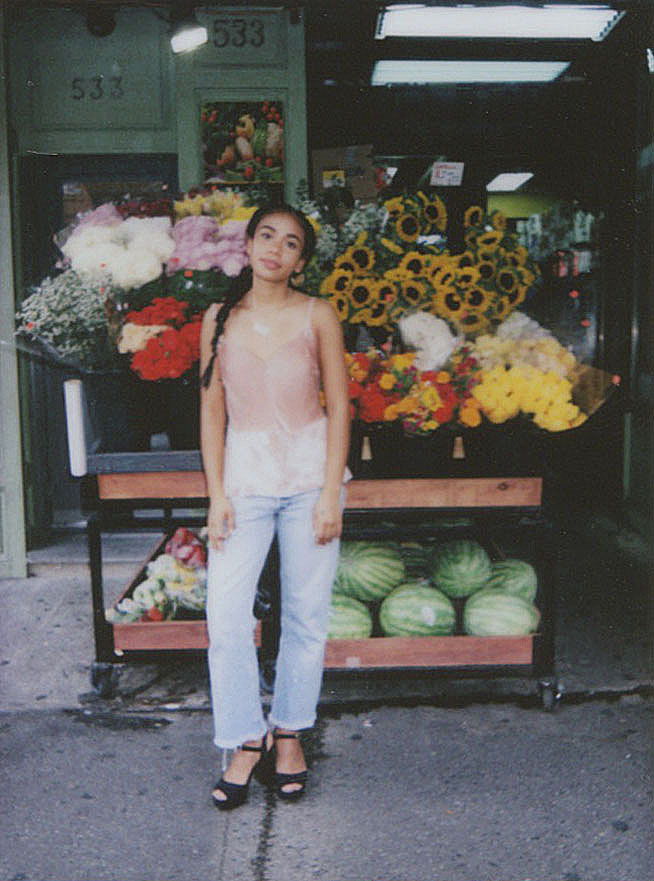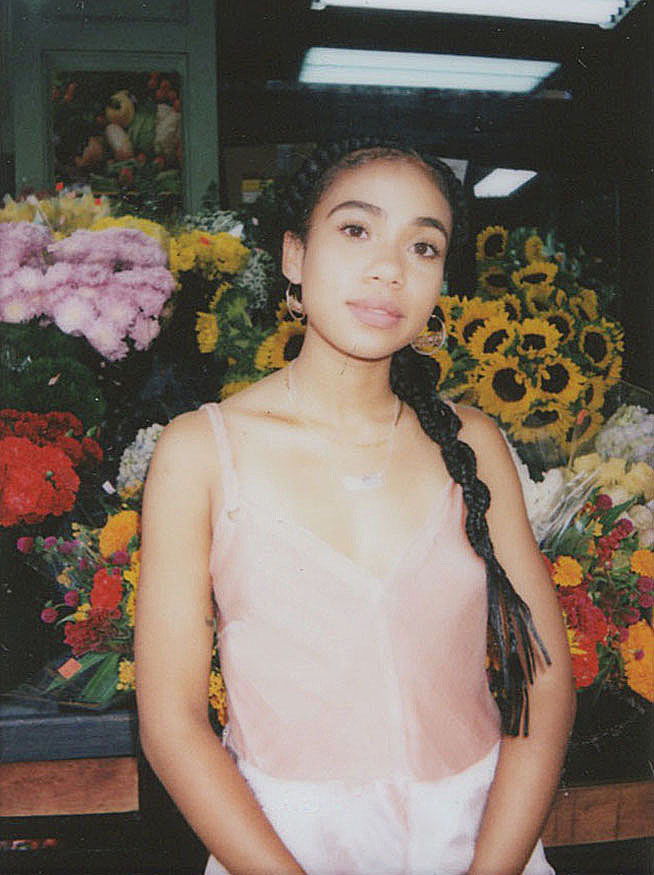 You have such a unique and precocious voice. Is there a particular message you arrive to convey in your work? 
I don't think I've found it yet. My style has changed so much in the past year. I know the work I want to put out and hope that in a year's time I will have a more concrete answer to this.
I stumbled across your photo in the NYTimes, quite an accomplishment! Can you tell us a little about the photograph and how as a young photographer you found your way there? 
Thank you so much! The NY Times Lens Blog in 2013 held a submission call for an editorial on front lawn finery. I knew of a firefighter in Long Island, who after 911, would put out the number of flags on his lawn during the month of September to represent the men and women firefighters who lost their lives that day. I thought to take a photo of his lawn and submit the story. Out of the thousands of submissions, they picked mine and a couple other people; crazier part was I didn't even know that they selected mine till about a month after the article was published. As someone who was just starting to dabble in photography and still in high school, getting your photo published on the NY Times was almost unreal. 
So from hanging it was clear your bouncing all over the city, firing away on your camera for your latest project. Do you have any things in the works you'd like to share?
I've been working on a series all summer on the relationships between black twins called Doubles. Part of the inspiration for this series came from my nana, who happened to be a twin. As for the name, my nana was Trinidadian and I thought it would be funny to reference a popular Trini dish within the title. While it will be an on going series, Vice's Broadly has picked it up and the photos I've taken thus far and the series premiered there. :) 

 DOUBLES, A PHOTO SERIES BY OUR NYGIRL MIRANDA BARNES