julietta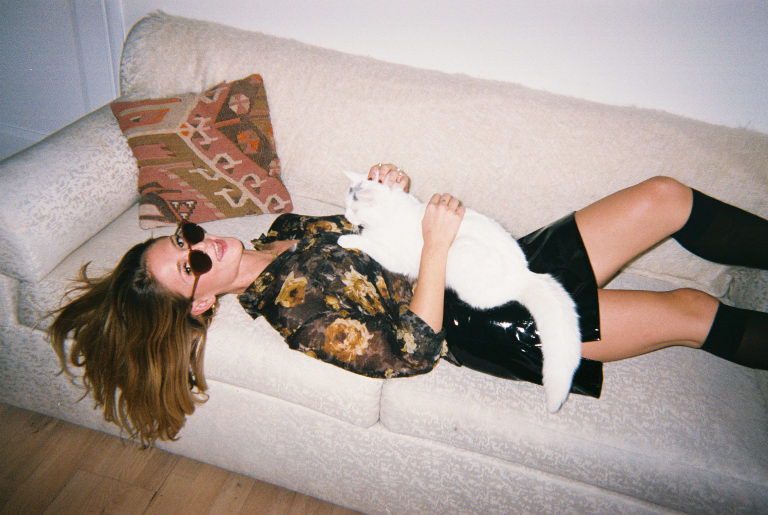 J  u  l  i  e  t  t  a
N  e  w      Y  o  r  k      C  i  t  y
Musician, Julietta, is a born and breed New Yorker, and East Village resident. We sat down at the studio to talk music, inspiration, and of course play dress-up in our latest styles. We've been dancing around the studio to her songs on repeat since.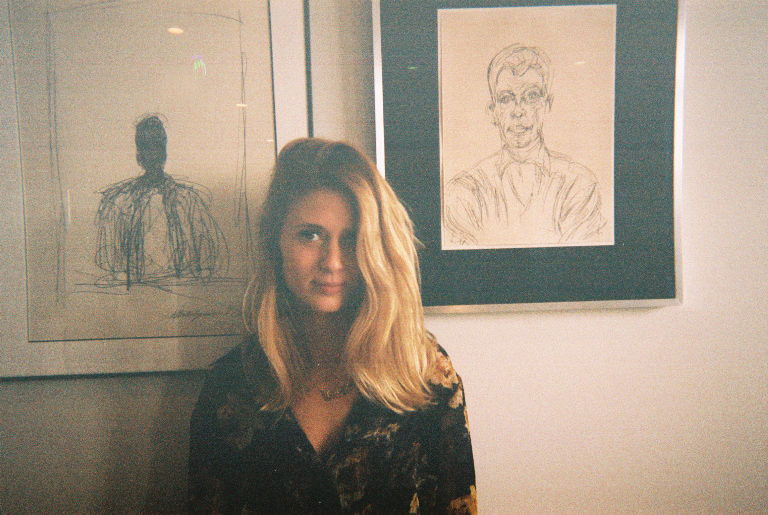 Tell us about what it was like to grow up in NYC, what'd you do outside of school and in the weekends?
Growing up in NYC was like being in a fun themed park every day, till I turned 12. Then it started to turn into a toxic play pen. I was very drawn to musical theater as a child, thats what sparked my interest in music and singing. I tried to keep busy after school with my musical theater classes, most of the time. On the weekends I'd go to underage hookah bars and night clubs, such as Cozy's, Stereo or TenJune. It had its up's and down's, just like any other place in the world. However, it is definitely one of a kind and has turned me into the complicated modern character that I am today. 
City life can get pretty claustrophobic, where do you escape to get fresh air?
Its so bad sometimes, I just need to get out. 
I try and take a car or train anywhere that is outside of Manhattan, in search of a nice view and silent wind. Don't care how many trees, flowers, or water, just as long as I can't see skyscrapers or a thousand people in my horizon. I recently drove up to Dia Beacon for the day, it was such a beautiful foundation I highly recommend visiting. My favorite part was letting go of that constant pressure you feel here in NYC. 
What first inspired you to create and express yourself through music?
Heartbreak and cookies :) 
Where do you draw ideas from when writing music?
I draw ideas from my surroundings, my favorite landscapes, my nightmares, places that help me relax, places that made me scared and angry. Anything that is real. 
At what point in your life did you realize you could actually sing, who was the first to validate your talent?
I always sang, since I was a baby. My mom would leave MTV on when I was 2, and walk into the room to me "singing" to Whitney Houston. Then from 6 year old to about a week ago and probably for the rest of my life, I started to sing for my family and friends. I would put on shows and direct my cousins and brothers, they would stand there awkwardly in my clothes and my mothers makeup smudged on their faces. 
Now my father still insists I perform some acapella music for his friends and family. For his birthday when I was 12, he cornered me into singing for him and his friends at a restaurant in Switzerland or I wouldn't be allowed to go to a party. So I did, and the chefs came out and the whole restaurant started to get involved. I was so embarrassed. But if it weren't for those years of practice and exposure, it wouldn't be so fun and comfortable now. Im super grateful for that. The first to validate my talent as a potential professional career path, was my first mentor Craig Hatkoff. He helped me and my family grasp the fact that this could be the right leap of faith, I put my happiness and fulfillment before my financial safety.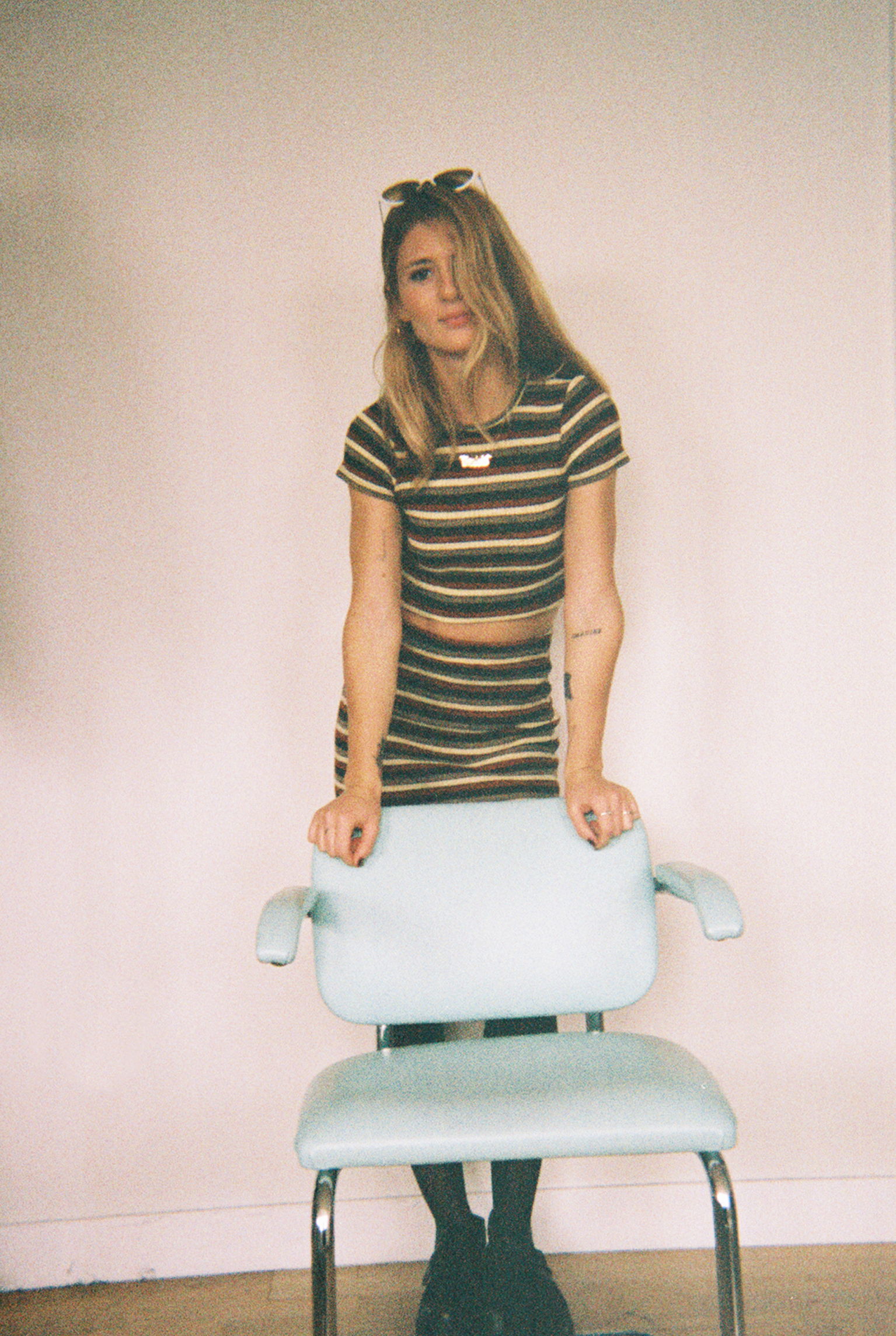 Star sign  Leo
Your favourite song (of yours) and why?
It's not out yet but its called glass house. Because when I sing it, the emotion never fails to be the same from when I wrote it two years ago.
Your favourite Dolores Haze piece 
the floral top! and the striped skirt/shirt!
How many tattoos do you have/what is your favourite and why?
16 - my lion - because it reminds me that as weak and powerless as I may feel sometimes, I am a Leo and I have more strength than I know.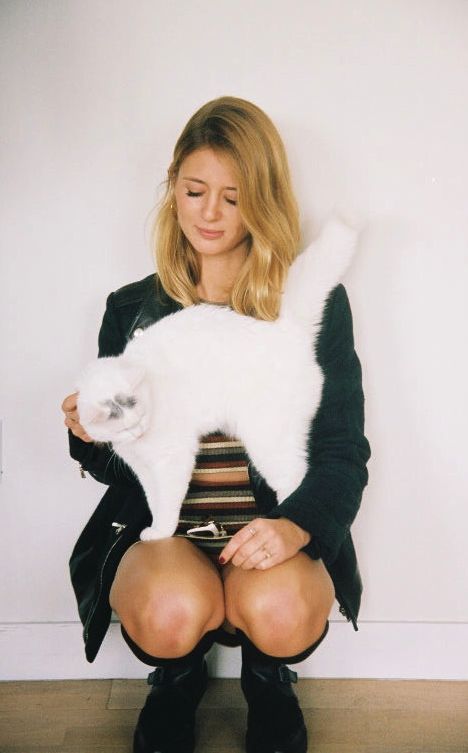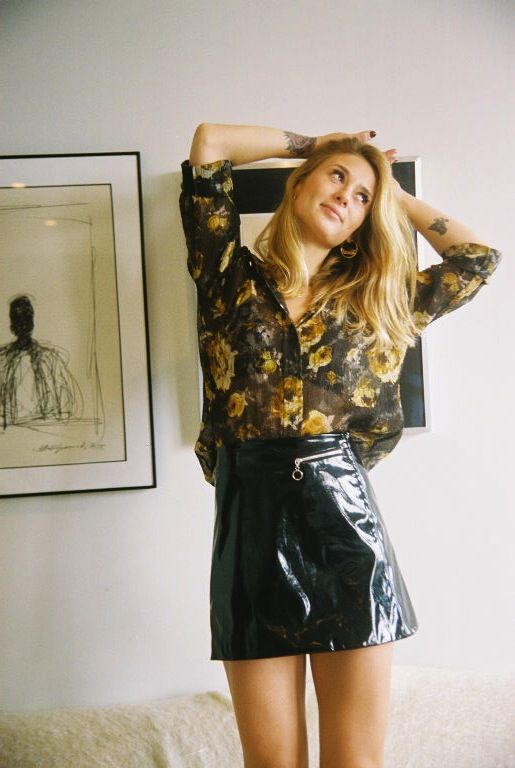 Who is your bestfriend and how would they describe you?
I have a couple of best friends, I cant chose one! They would say that I am pretty independent and strong willed I think :) 
If you weren't making music right now, what would you be doing?
Volunteering and helping people who actually need me around the world. 
If you could tell your teenage self one piece of advice, what would it be?
Even though it feels like it is, it's not the end of the world. You will turn out to be a very happy and strong person :)