Frances Rose
FRANCES ROSE
s i s t e r   p o p - d u o   /   n e w   y o rk   c i t y

Sisters Michelle Rose and Sarah Frances Cagianese grew up in New York's Hudson Valley, so it comes with no surprise that the fresh air upstate and childhood nostalgia are essential elements for inspiration. They call themselves 'Frances Rose,' an amalgamation of their middle names.
They started out with the violin and cello, which soon turned into a need to create their own unique sound, blending influences including R&B, indie rock, grunge, and contemporary chart-pop.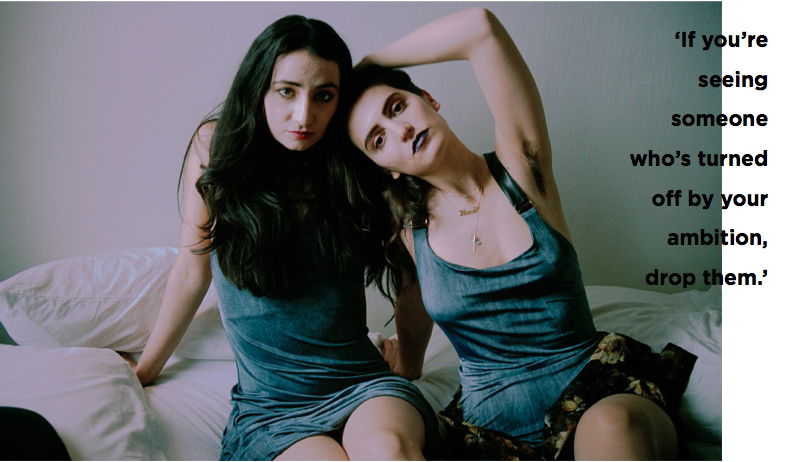 WHY DO YOU THINK IT'S IMPORTANT TO CONTINUE THE CONVERSATION AROUND WOMEN'S EXPERIENCES IN THE INDUSTRY?
M: Honestly, because everyone has their own unique experience. Being a woman in the industry is subjective. Opportunities aren't equal, aspects of the music industry sometimes feel like a boys club, and we're working on the attitude adjustments.
There's a movement of feminism within counter-culture in New York City that involves a heightened sexual aesthetic. Style and image can be ironic and twee, but when it comes to innovation and change, there are a lot of double stand- ards in the industry and more needs to be brought to attention aside from armpit hair and the irony of feminists wearing stripper pumps.
S: The importance remains preserving gender equality. Women are not treated equally in the music industry. Female drummers are rare. Men dominate the studio world. There are not many females within the patriarchy of the record industry. There are only two female record executives out of 15 management positions at Warner Music Group, for example. We need to encourage females to be producers and engineers, and work on both sides of the industry. I love producing and engineering, and I'm constantly learning something new in Ableton or ProTools. The realm of technol- ogy is male dominated, but there is space for women.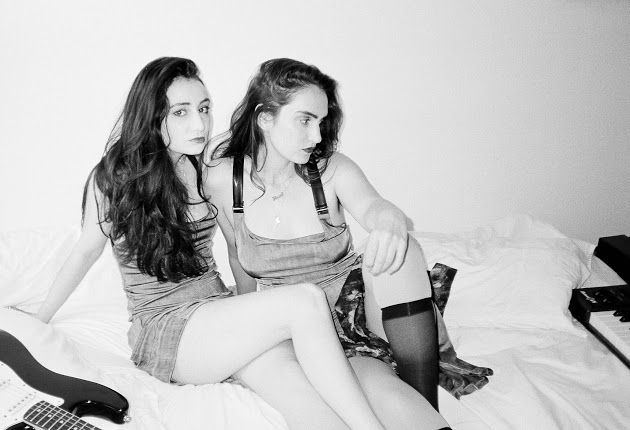 ANY ADVICE FOR OTHER CREATIVE LADIES OUT THERE?
M: Don't be afraid to have direction and be excited about what you're doing. If you're seeing someone who's turned off by your ambition, drop them. Surround yourself with supportive, open, and nurturing non-judgemental people. Keep making work. Also don't be afraid to be off the radar and private about your artistic endeavors. It's easy to get
caught up in the scene and lose track of what's important. Solitude is an important part of the creative process.
S: Never give up. Follow your passion and dreams even if you feel no one is listening. Do it for yourself. 

WHAT HAS IT BEEN LIKE PERFORMING AND WRITING MUSIC AS SISTERS?
M: It's fun because there's a bit of telepathy. Our voices have similiar timbres, but they're unique and complimenet each other. There's a lot of trust and brutal honesty in sisterhood that comes out in nsongwriting together and performing.
S: It's rewarding. Writing together, collaborating with people who really app- reciate and love music is what makes it so amazing. Being able to make art with a best friend, a partner in crime, someone you've known a long time. It's incredible.