Chloe Chaidez
Chloe Chaidez
musician . los angeles

Chloe Chaidez was 19 when Rolling Stone named her band KITTEN's album one of the 'Top 20 Pop Albums of 2014.' Now she's 21, about to begin a 20-date tour, following their latest EP, 'Heaven or Somewhere in Between.'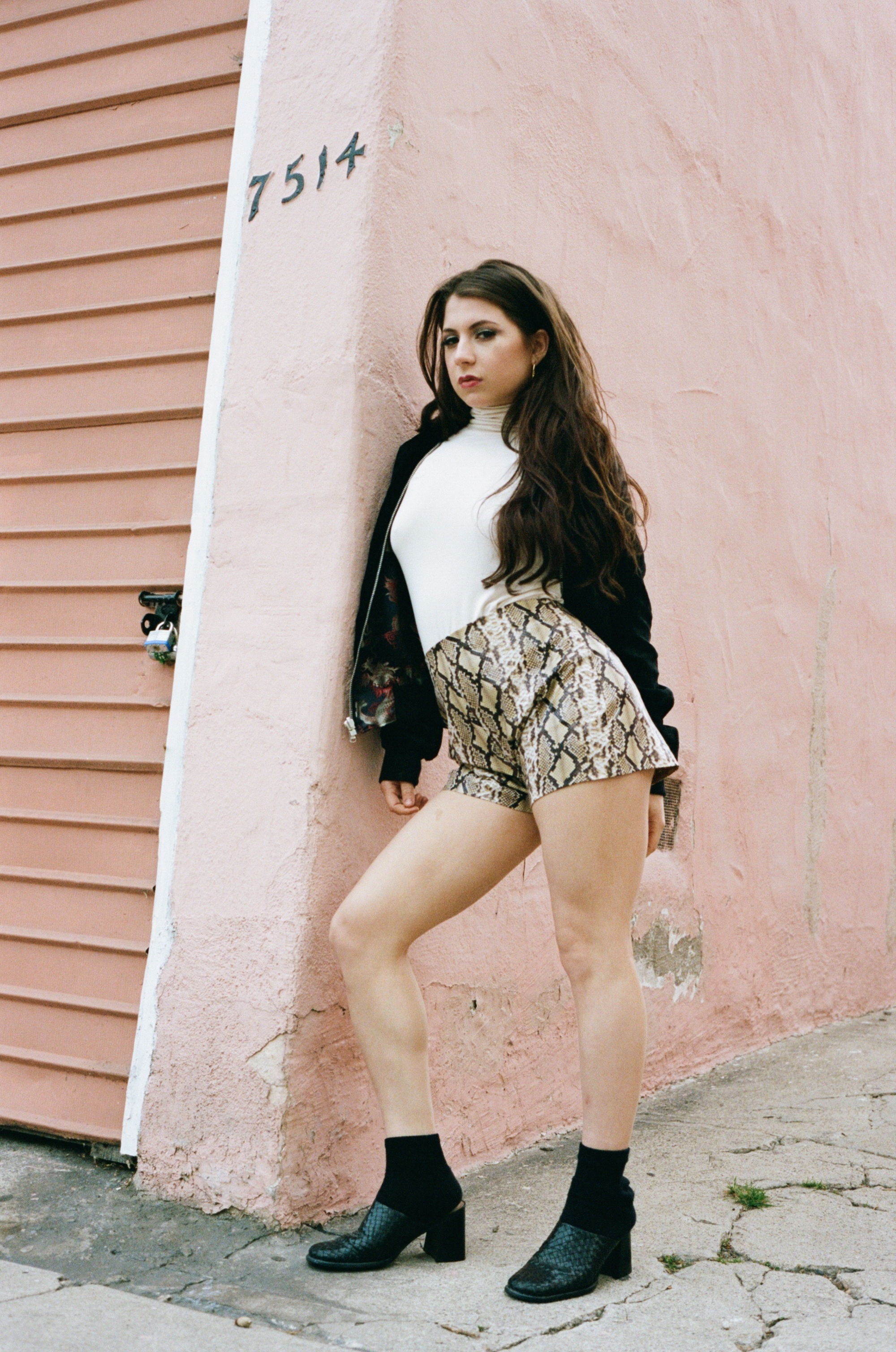 Python Pin-Up Shorts
YOU GREW UP IN A CREATIVE HOUSEHOLD;
HOW DID THIS SHAPE YOUR OWN AESTHETIC AND ARTISTIC PURSUITS?
My dad drilled me with a lot of classics I don't think I might have heard other wise. A lot of classic rock, early 80's LA punk. I honestly think that the overflow of guitar driven music inspired to a sort of rebellion. I wanted to make pop music with synthesizers and different sounds that he hadn't introduced me to.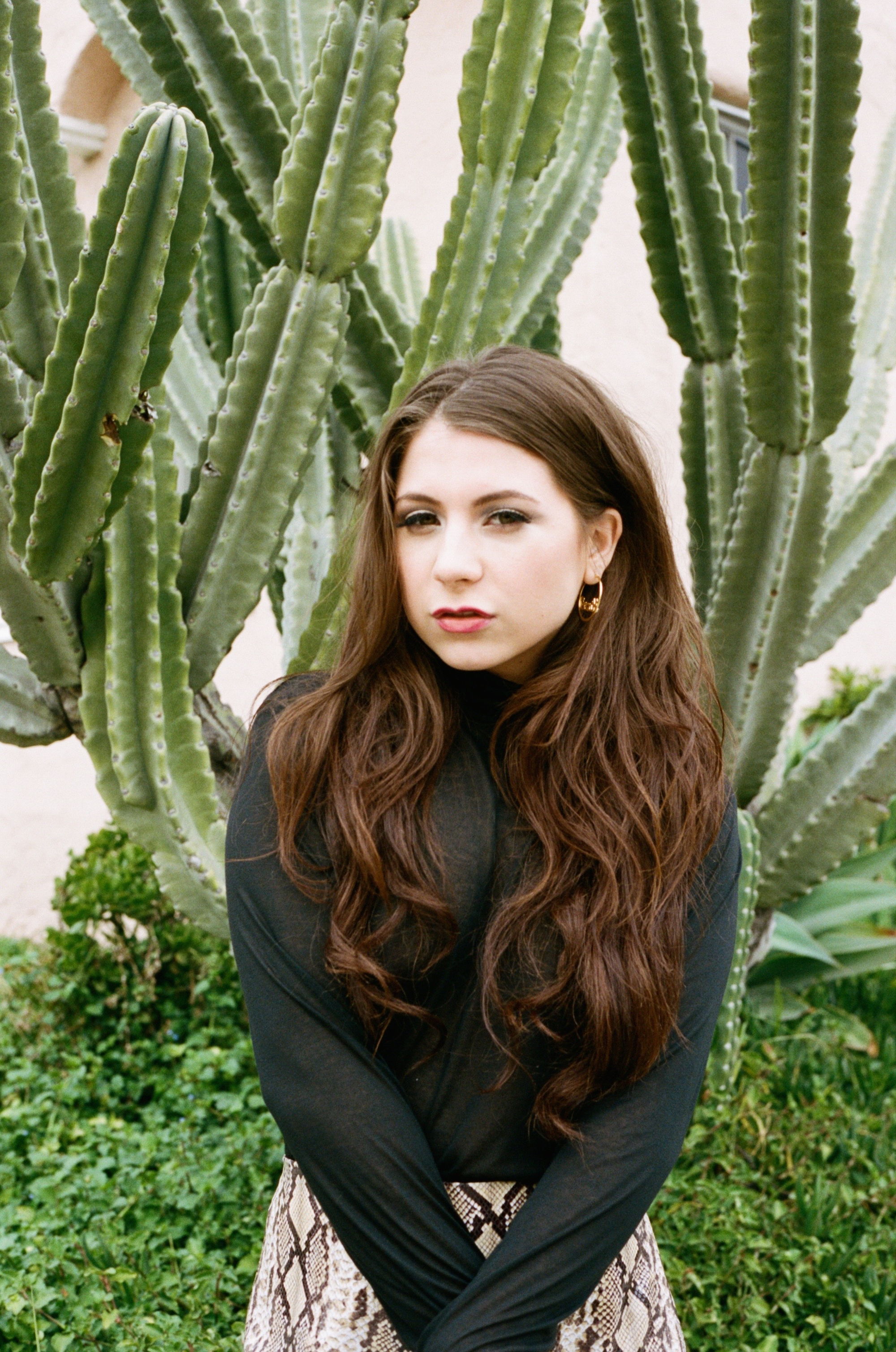 'Women need to remember their worth as artists and human beings, as opposed to being commodities or tools of the industry.'
MANY FEMALE ARTISTS ARE TIRED OF BEING ASKED WHAT IT'S LIKE TO BE A WOMAN IN THE INDUSTRY. DO YOU THINK IT'S IMPORTANT TO CONTINUE THIS CONVERSATION?
I think it's important to keep an open dialogue in culture about the different experiences that we all have, especially when it comes to some of the pitfalls and compromising situations that a young female artist can find herself in. If my experiences can offer some small amount of help or comfort to another struggling female artist, it's an honor to share them. 
'I have been very fortunate in finding good people who have chosen to share their experience and guidance with me as a young artist.'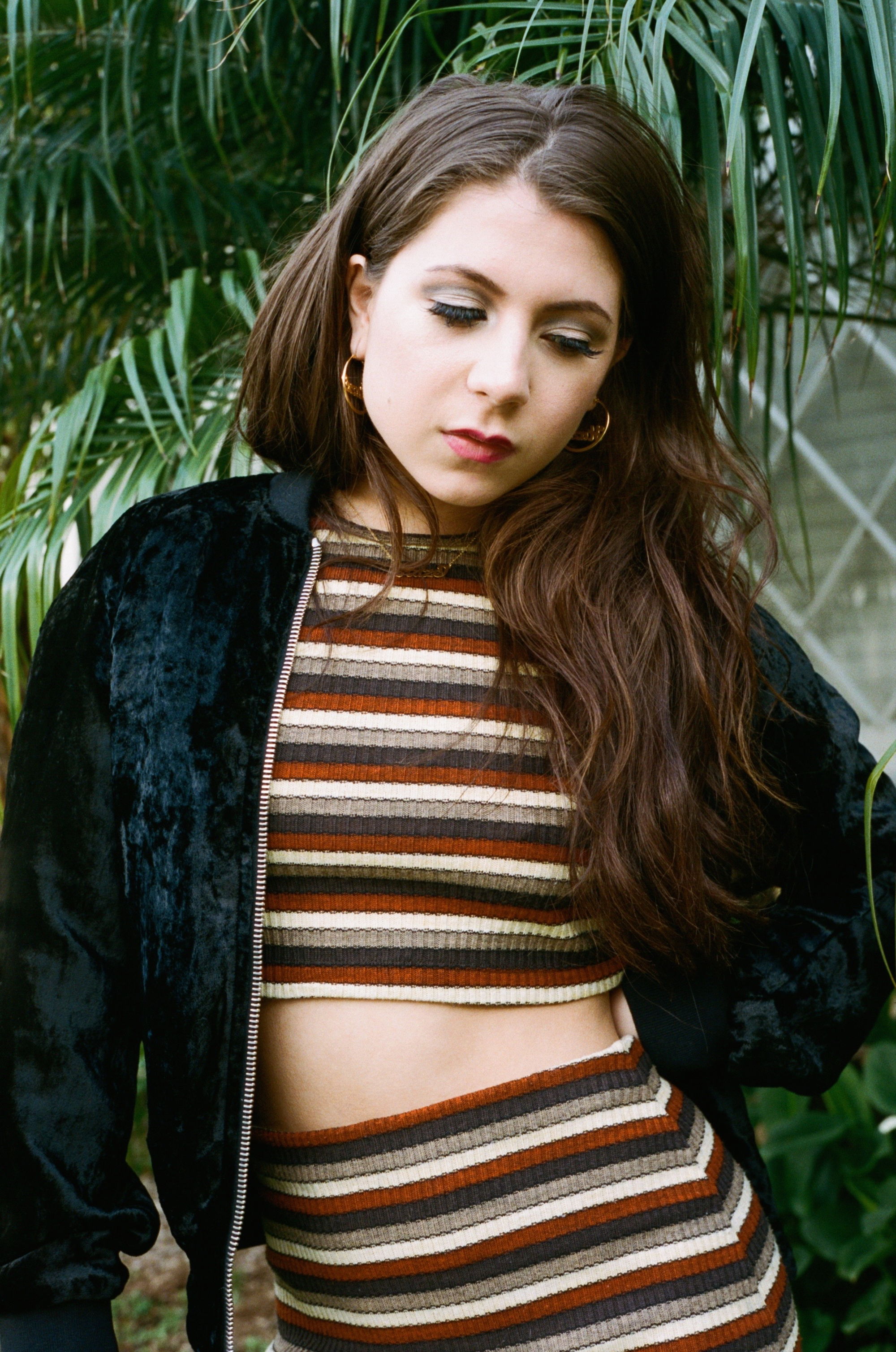 ANY ADVICE FOR OTHER CREATIVE LADIES OUT THERE?
Follow through with whatever it is you're trying to do. Finishing something is the hardest part! I have to remind myself this every day.
HAVE YOU HAD ANY MENTORS ALONG THE WAY?
My manager and songwriting partner Chad Anderson has definitely been a mentor to me through- out my professional musical life. I was very young when I started the project, and naturally needed direction. As I've grown into adulthood we've become much more like peers, but he has taught me a lot. 
Hayley Williams from Paramore is also someone that has given me advice and guided me through some difficult situations and also encouraged me. Same with Shirley Manson.