ON THE SILVER SCREEN
Posted on 21 December 2016

F E A T U R I N G    D O L O R E S    H A Z E    S T Y L E S 
Elizabeth Wood's directorial film debut, White Girl, is a "Romeo and Juliet-sque" story of ill-fated young love, tragic naiveté and privilege. In the dog days of summer, before returning to college life, we watch as the lead-character, Leah, played by Homeland's Morgan Slayer, finds herself in a cocaine-infused whirlwind, hustling beneath the glow of Chinatown club's colored lights. All the while, the starlets of the film are adorning subversive Dolores Haze styles as the plots unfolds.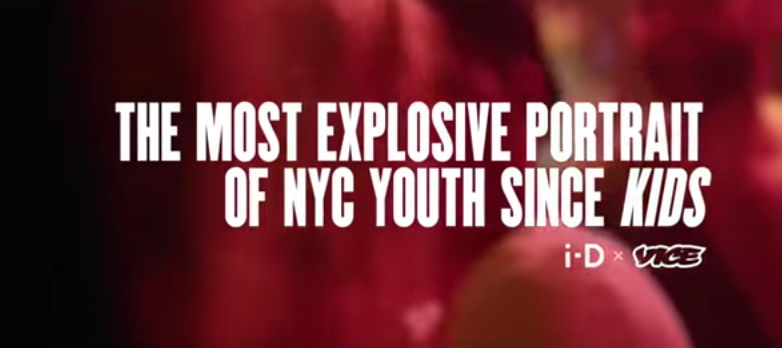 White Girl tells a different account of girlhood, one which we don't often see and quite evidently, makes us uncomfortable. It shows the too common narrative of a girl both possessing and losing control of her sexuality. In an early scene, where Leah meets her soon-to-be love Blue, he slips his hand on her thigh, she quickly removes it, and replies something to the effect of "I'm not that kind of girl." The scene cuts to the two having sex twisted around one another beneath the Brooklyn night sky. Here we see Leah owning her sexuality and carnal desires, she's making the call, but as the film goes on the scenarios become less black and white. We, as viewers, are left to fill in the gray, and at times question Leah's choices and complacency.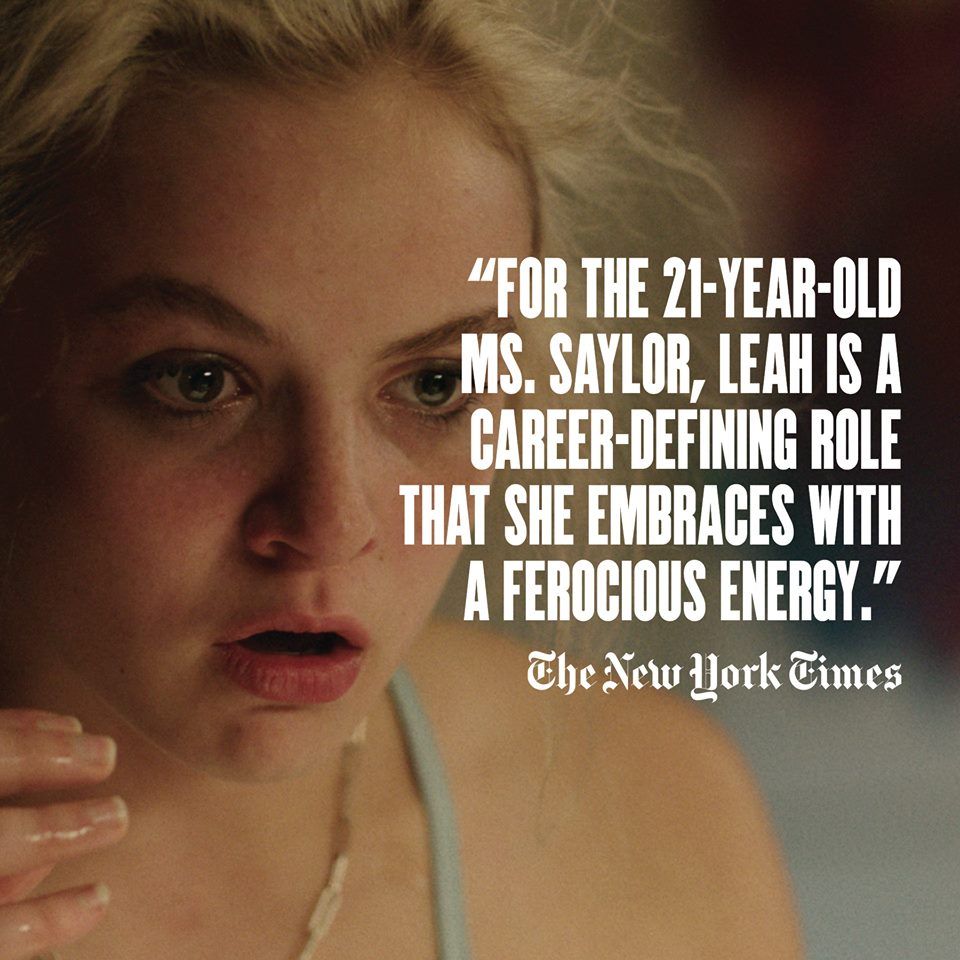 The majority of media coverage focuses on Slayer's experience shooting sex scenes. The striking differences between the sexual encounters are washed over, making them irrelevant. During one of the darkest and visceral sex scenes, we are provided with only intimate glimpses: Leah clasps her lawyer's at dinner, and then it cuts to her limp body draped over her couch as her lawyer snorts cocaine before proceeding to have sex. The omission of the word rape in many of the articles recounting the graphic scenes iare indicative of a pervasive perception of female sexuality. It harks back to antiquated notions of gender and sexuality, the kind that makes us yearn to know one's sexual past before labeling them a victim, and can lead to sympathizing with the accused rapist, as though he was the victim of her bewitching.
Sadly, despite that it's 2016, this mentality's palpable in two of the most contentious critiques you'll stumbled across on the internet. Hollywood Reporter writer, Leslie Felperin's review of the film is jaw-dropping, and not in a positive way. Felperin writes that maybe Leah's miniskirts made her appear to be "asking for it."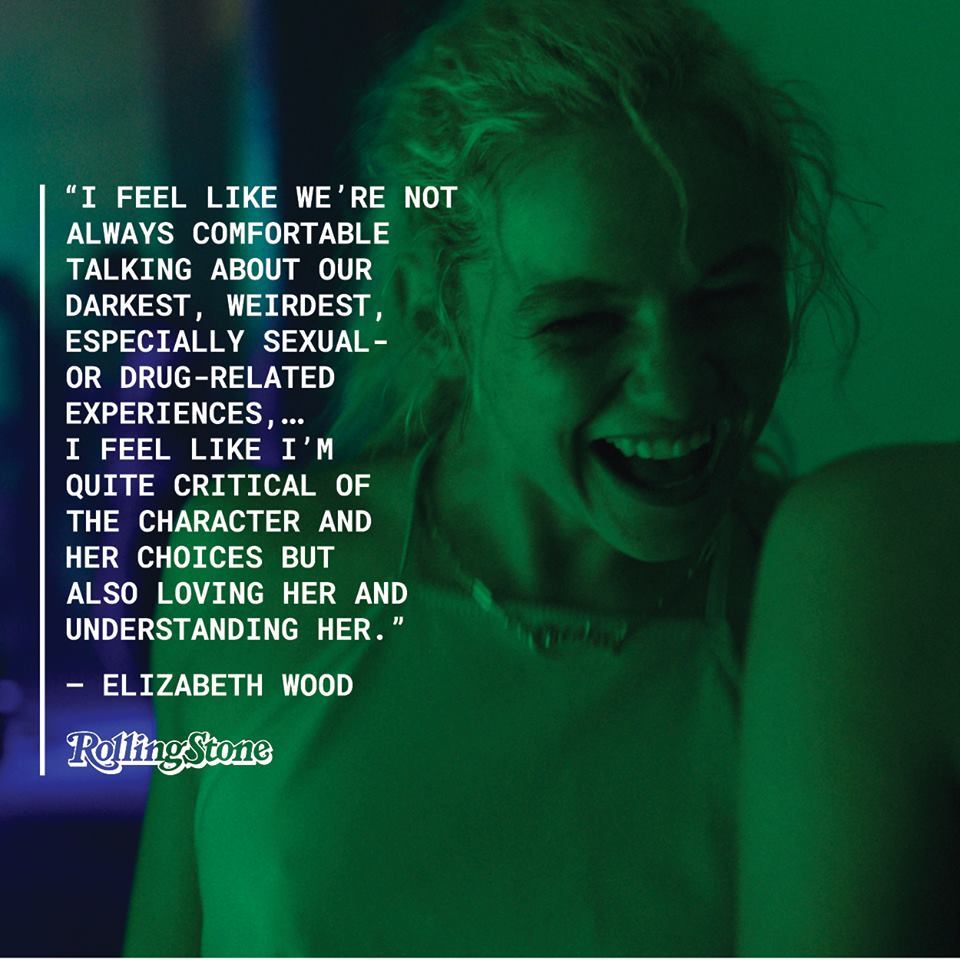 Felperin evades responsibility for her words through the misguided assertion that as a woman she has the authority to define whether White Girl is in fact a misogynistic film; however she does so with a complete disregard for the implications of her word choice.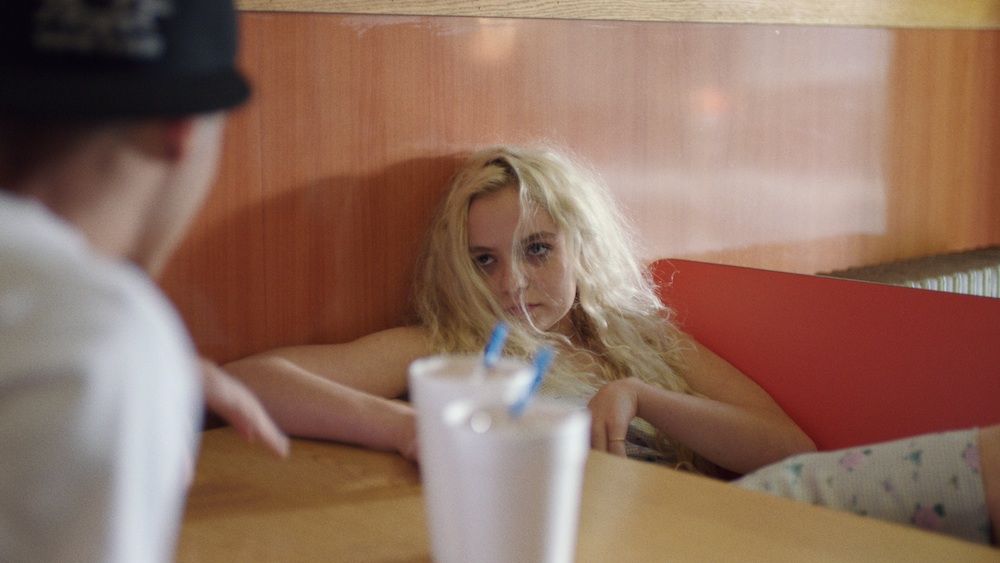 White Girl intersects with an array of issues, from power and sexuality, to race and privilege. Always a sucker for dark female lead films, we highly recommend you see the film. If there's one thing we can promise you, you wont be bored.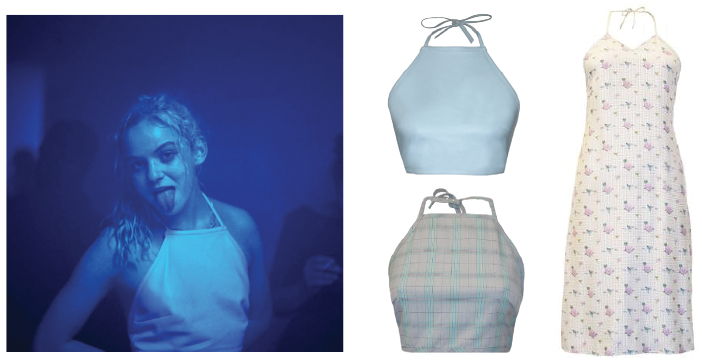 The star of the film, Leah, wears the pastel blue lambskin Paige Halter, and the floral Ava Halter dress. The dress's floral print, entitled The Stranger I Know, is of pixelated roses, reminiscent of a xeroxed photo, is inspired by the notion of a memory of someone you once knew eroding into a stranger. Keep your eyes peeled, in the opening scenes, for the Randi Halter, made with vintage pastel menswear textiles, on Leah's roommate Katie, played by India Menuez.